I know I pick on poor Susan Sarandon a lot.
1. A friend of mine is starting graduate studies in theology. I am very excited for her. It has got me to thinking back on what might be aptly termed 'convenient egalitarianism,' where priests and religious present themselves as 'just like everybody else' - i.e., not 'Father,' or 'Sister,' but Jim and Mary Ellen, with shirts and ties for the men and blazers for the sisters. Do they adhere to the same egalitarianism when it costs them something? I relate this phenomenon to the study of theology because where I went to school the clerics and religious wear the ties etc., and are not 'Father' or 'Sister,' but seem to have perfectly clear consciences when it comes to occupying the coveted professorships for which they often did not have to fight on an equal footing with laymen to attain in the first place. The layman also took out student loans to pay for his degree, not having had an order or a diocese to foot the bill. But, yep, keep wearing that tie: it has certainly convinced me that you're just like me!
It reminds me of something I've probably mentioned before, the Jesuits at some school -
Boston College
I think it was - who refused to take the oath of fidelity to the Church, the very Church which paid for their very expensive and very elitist education, on the grounds that it interfered with their impartial pursuit of knowledge. But, lack of consistency is no big deal.
2. Speaking of consistency, I like pop music. I like all genres of music, more or less. If it sounds good it is worthy of being liked in my world. But I am not a mindless or uncritical listener, pardon me. I have noticed what I might call hilarious repercussions of liberalism in a few songs of late. Kelly Clarkson, who I think stands heads and shoulders above most pop musicians in terms of brains, morality and talent, yet has a line in her new song, "Dark Side," which bugs me, permutations of which sentiment you will find in many other places:
everybody's got a dark side
do you love me?
can you love mine?
nobody's a picture perfect
but we're worth it
you know that we're worth it
Another example of this is that line of the
Our Lady Peace
song, "Innocent"
We are, we are all innocent
We are all innocent
Examples of this hollow sentiment are myriad.
I think the worst offender is Sarah McLachlan, and her song "Adia":

Sarah McLachlan is lovely,
but why do I find her so condescending?
Believe me Adia, we are still innocent
'cause we are born innocent
Adia we are still innocent
It's easy, we all falter ... but does it matter?
Why is it hollow? We are
all
worth it? If Clarkson is right then I seem to be
obliged
to date and romantically love everybody. That's her argument.
I am waiting for her next hit:
Some people are bad, other people are much better than they are.
Or maybe,
Teenagers are terrible. People with tattoos are even worse.
Those would be songs I could really get behind!
You see what the problem is here, right - where liberalism leads? Only a total decay of moral objectivity could lead one to assert that we are all "innocent" and all "worth it." It's like the problem of the 'evil gay' - ever seen him portrayed by Hollywood? Me neither. We'll there was The
Talented Mr. Ripley
(great film, BTW)
but the homosexualists weren't too happy with that one. It's much easier, much more palatable, much more democratic to believe we are all innocent. Who really wants to hear otherwise? I'm no expert, but has an American president ever ending a State of the Union with something other than, "The state of our union is strong"? Just tell me what I want to hear.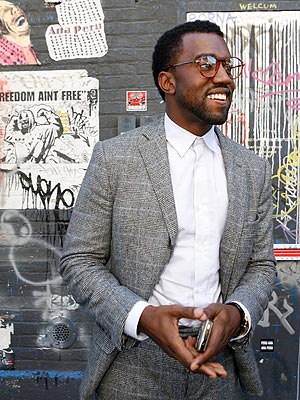 3. On the celebrity theme, am I the only for whom the only net result of Hollywood fake relationships is just more disdain. 99% of celebrity news is manufactured by the music and movie industry itself. Aren't people aware of that? This creature,
Kardashian
, now in a relationship with that Gold-digger song guy, does anyone honestly believe that this is anything more than a publicity stunt? Why are people drawn in by such inanity? When did Hollywood first realize stupid relationships paid off? Did Cary Grant do something fifty years ago that was scandalous and yet surprisingly paid off at the box office? Is that when this whole industry of Hollywood stupid relationship began? Now it's the teenage vampires' infidelity. I hear about it on the radio. If I asked for a moment of honestly from the purveyors of this 'news,'
does this really interest you, do you really see this as nothing other than a publicity stunt?
How would they answer me? Is this a joke that everyone gets but nobody lets on about? Am I the last one to the punchline here?
4. Also on the theme of pop music. You know what, I am tired of sexual innuendo in songs. I'm not even just looking at it from a strictly ethical standpoint. It's boring. It's done. It's tiring. It's uncreative. Yet they keep popping up and they are getting worse and worse. Personally, I believe it is the product of the mainstreaming of pornography. We forgot how to be surprised and shocked; we are incapable of it. Remember Madonna seventy-eight years ago, and how shocking she was then? Her old songs are tame in comparison with what's coming out these days. The song that just wrinkles me now is "Blow my Whistle." It's not funny. It's offensive. And what's more, it's not clever. Vulgarity is not just a moral judgement; it is an aesthetic one. Songs based around sexual innuendo are about as clever as stand-up comedians who joke about farts.
* I should have added that I've noticed that more and more, songs are about wanting to have sex with somebody, rather than being in love with that person. I wonder if the music companies gather that no one forms sympathy for someone wanting to have sex with someone; they form sympathy for someone being in love with somebody. Imagine if all Romeo talked about was how much he wanted to have sex with Juliette. "What a dirty scum bag," is all you would be thinking. And you'd probably think the same about Shakespeare.
I am not saying that eros doesn't enter into romance - indeed, it does! - but I am saying that without love, sexual desire is dirty and hardly the stuff of art. If Barry White is the best the sex-singers can point to, my case is made: he is a talentless weirdo who happens to have a deep voice. Like Darth Vader.